AFGHANISTAN EMERGENCY: PEOPLE WHO WISH TO HELP
Advice from Hampshire County Council
Donating an item - please visit the website of registered local charity Community First who are co-ordinating collections across the county. In addition to signposting to donation points, Community First is also publishing a list of priority items that are needed first and foremost. Please can we ask that items are either nearly-new or in good second-hand condition. If you're an individual or local charity/organisation wishing to make an offer of practical support, please email Community First at support@cfirst.org.uk.
For offers of accommodation, please be advised that we are working with our District and Borough Council partners to establish a co-ordinations process. Further information on this will be available shortly.
* * *
CORONAVIRUS INJECTIONS FOR ELIGIBLE GROUPS:
* * *
CORONAVIRUS CONTACTS:

(1) Covid-19 Vaccine Information Leaflet
(2) NHS Volunteer Responders can register by clicking

here


(3) Information about most aspects of the emergency is available

here


(4) NHS Scotland has valuable and clear information

here


(5) Offer Covid-19 support from your business here
(6) Full information about Personal Protective Equipment is available here
(7) View the Lymington Times list of groups offering support in the New Forest here
(8) Citizens Advice New Forest:

0300 3309 009


(9) New Forest Disability Service:
01425628750


(10) Solent MIND mental health hotline:

02380179049


(11) Support for the elderly from Age Concern Hampshire: 01962868545
(12) Support for the vulnerable in Hampshire (HantsHelp4Vulnerable): 0333 370 4000
(13) Adults Social Care Contact Team for urgent support in Hampshire: 0300 555 1368
(14) Combat Stress Mental Health Helpline for Veterans and their Families: 08001381619
(15) View Frequently Asked Questions on 'What We Can and Can't Do'

here


(16) Find out about different types of Government support for businesses here

* * *
Julian was first elected MP for New Forest East in 1997.
On 12 December 2019, he was elected – for the seventh time – with a majority of 25,251.
He was twice elected Chairman of the Defence Select Committee, by his fellow Members of Parliament, serving in that role throughout the 2015–17 Parliament and the 2017–19 Parliament.
Summaries and pdfs of 29 Defence Committee and 3 Defence Sub-Committee Inquiries, completed during those two Parliaments, can be accessed here.
In January 2020, he announced that he would not seek to be elected for a third time as Defence Committee Chairman, because: "It is better to stop while people wish you to carry on,
than to carry on until people wish you to stop!"
In July 2020, having been nominated to the Intelligence and Security Committee (ISC) by the Prime Minister,
and confirmed in that role by the House of Commons, he was elected as ISC Chairman
by the Members of that Committee, in accordance with the Justice and Security Act 2013.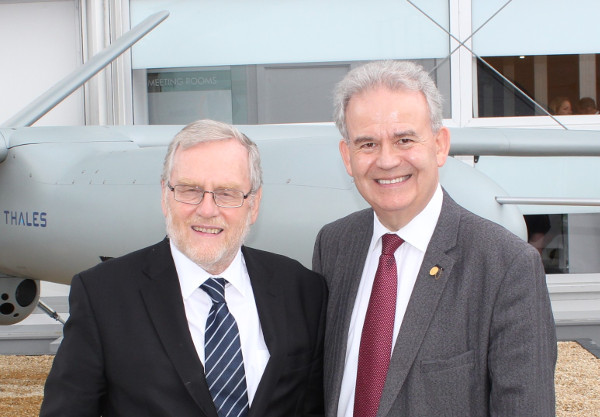 Julian and Defence Select Committee Deputy Chairman John Spellar MP at Farnborough Air Show
* * * *
"Julian Lewis has a formidable reputation in the field of defence and disarmament. He led the challenge to dangerous unilateralism in the Eighties, and was proved right on this crucial issue. Julian is held in very high regard by defence experts and has brought this real experience and expertise to my Front Bench team."
— Rt Hon David Cameron MP, February 2010


For Julian's February 2011 exchange with Prime Minister David Cameron on Trident renewal and
Continuous At-Sea Deterrence, click here.
* * * *
For Julian's major 2012 paper on Strategy for Afghanistan, published in the US DoD journal,
Joint Force Quarterly, click here.
* * * *
For his widely-reported 2015 speech on airstrikes in Syria after the Paris atrocities, click here.
* * * *
For his 2017 Speaker's Lecture, covering many major Defence issues, click here.
* * * *
And for his 2017 Lecture on Backbench Parliamentary Politics, click here.
* * * *
Julian was elected as the Conservative MP for New Forest East in May 1997. He was re-elected in June 2001 and – with successively increased majorities – in May 2005, May 2010, May 2015, June 2017 and December 2019. From November 2002 until May 2010, he was the Shadow Defence Minister for the Royal Navy, the nuclear deterrent and strategic issues. He held this post continuously, except for a period as Shadow Minister for the Cabinet Office between September 2004 and the May 2005 General Election.
For Julian's first speech after the change of Government in 2010, click here; for his discovery of the truth about Coalition negotiations, click here and here; for his speech opposing the trebling of University tuition fees, click here; and for his speech against taking the New Forest out of public ownership, click here.
For Julian's main speeches on Syria in 2013, click here and here. To watch his interview on the BBC in June 2013, warning that a vote for military action would fail in the House of Commons, click here; and to watch his speech in the key debate on 29 August 2013, click here and move the cursor to the 1 hour and 8 minute point.
* * * *
Julian is one of only 28 Conservative Eurosceptic MPs – the so-called 'Spartans' – to have voted against
Theresa May's EU Withdrawal Agreement in all three divisions in the House of Commons in 2019,
because he regarded it as Brexit-in-name-only. As he stated on the Floor of the House:
"Brexit should mean Brexit and 'No Deal' is better than this bad deal".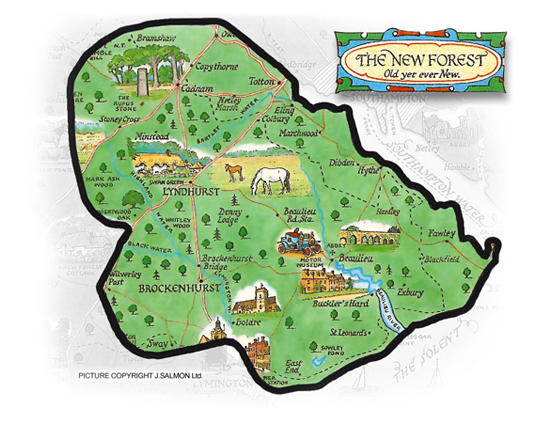 The New Forest East constituency was created at the 1997 General Election. A fifth of its electors came from the former New Forest seat; four-fifths came from the former Romsey and Waterside seat. A full description of New Forest East was included in Julian's maiden speech.
Contact Julian by writing to him at:
House of Commons, London SW1A 0AA
Telephone: 023 80 814 817
From abroad: + 44 23 80 814 817
[Please note: (i) constituency correspondence is not carried out by email;
and (ii) it is helpful if you include a telephone number, when writing.]