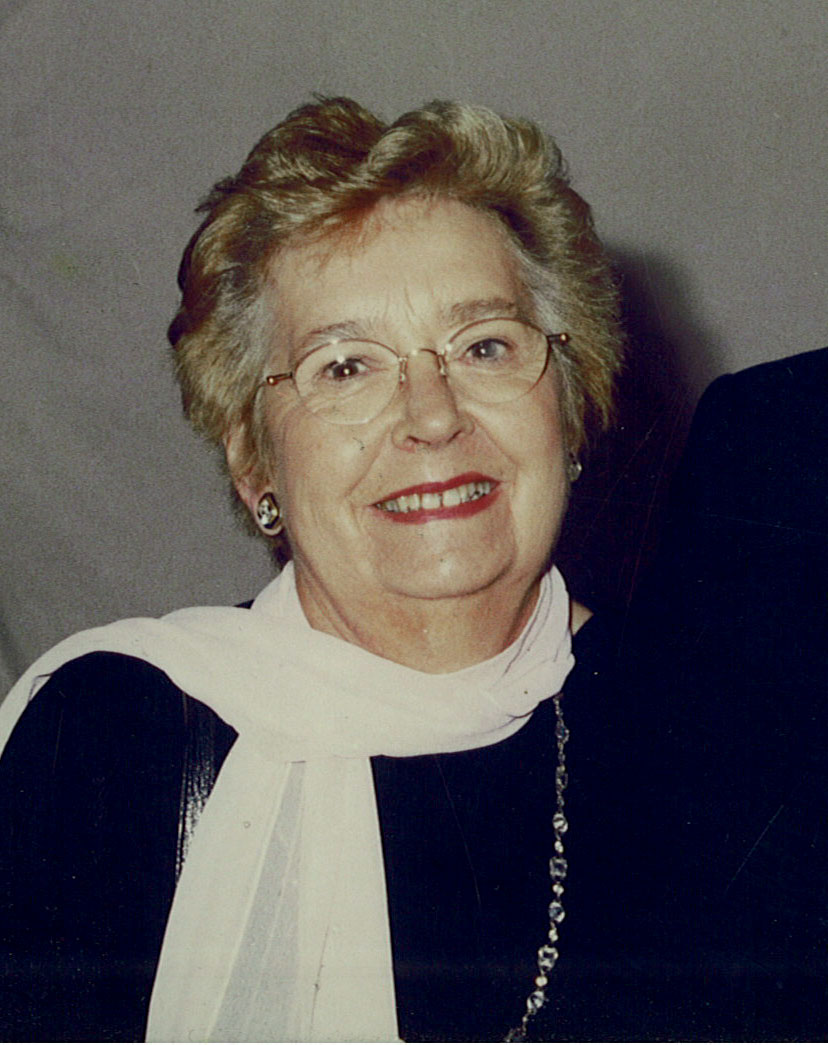 Woodland Burial Ground, Hinton Park, Dorset – 23 January 2015
We all remember the climax of the classic film It's A Wonderful Life! James Stewart's character says that he wishes he had never been born, so his Guardian Angel shows him what life would have been like for everyone else if he had never existed. Only then does he see what a dramatic difference he has made.
Pamela's Guardian Angel was clearly working overtime when, at the age of 19, she was involved in a very serious car crash. She spent months in hospital and suffered a degree of physical fragility thereafter. But what was unquenchable was her spirit. That explains why she lived such a long and active life. She was strong-minded, clear-headed, highly intelligent and politically astute. Yet, with all this she combined grace, style, humour, empathy and sympathy. Pamela was a gentlewoman and a true humanitarian.
She entered my life in 1995, when I took a call from her at Conservative Central Office. I was working in the Research Department as its specialist on the Liberals. Pamela explained she was Chairman of the Lymington Branch of the New Forest Conservatives and Vice-Chairman of their Constituency Association. She was worried about the future of the proposed new hospital in the town. A dispute had arisen about some money raised for it, and she thought she detected political mischief at the heart of this.
That conversation led to a friendship lasting almost 20 years. It introduced me to the wonderful New Forest and gave me opportunities to speak to the local Conservatives on Pamela's recommendation. With her help and wise advice, this eventually resulted in my selection as Conservative candidate for one of the two new constituencies into which the Forest was being divided. There was nothing unique about this, as I later discovered. Pamela similarly identified my friend and fellow MP Desmond Swayne (whose wife, Moira, is representing him today) as by far the best candidate for the other New Forest seat – just as, years earlier, she had talent-spotted Chris Chataway, the famous athlete, as the right choice for the Lewisham constituency where she was then residing.
Bearing in mind that Chris Chataway became a Cabinet Minister, and Desmond is now a Minister of State, you can see that her confidence was justified in at least two of our three cases!
Pamela's political perceptiveness and soundness of touch impressed other MPs too, including Christopher Chope and Conor Burns, as well as John Bercow whom she met before he was elected Speaker of the House of Commons. For example, when I first mentioned to Conor that I knew Pamela, his immediate response was: "What a very intelligent woman!" It was a measure of her organisational skills that, at local government level, she spotted one potential candidate after another, always ensuring that the Conservatives fielded strong teams in Town and District Council Elections.
Pamela was, in reality, a classic case of "the power behind the throne". She never pushed herself forward. She did not seek power or recognition for herself, though eventually becoming chairman and president of the New Forest West Conservatives. Her late husband, Clifford, was an articulate and able political operator in his own right. He broke all records when becoming a new Southampton City Councillor at a pretty advanced age. Previously, he had been Mayor of Lewisham, and I have no doubt that Pamela's support and astute guidance had helped him attain that prominent post – just as her help and advice had been indispensable in my search for a Parliamentary seat.
Pamela also had a perpetual sense of fun. She was always likely to laugh, even in her darkest hours. I remember her doing this, in a phone conversation, on the day breast cancer was confirmed and she learned of her need for a mastectomy. It was typical of her that, afterwards, she offered to become a mentor to others facing this operation and the consequent reconstructive surgery.
The terrible Dunblane massacre took place at a time when I was staying with Pamela. She told me the news with an ashen face: as a former teacher "knee-deep in toddlers", as she put it, her visualisation of this horror and her empathy with it were intense.
In the personal setbacks and health challenges she faced over the years, her courageous and uncomplaining nature saw her through. Even in her last illness her strength of mind did not desert her. She remained identifiably herself, despite her physical frailty and, to the end, she was enormously proud of her children (not all of whom entirely agreed with her politics) and of her grandchildren and great grandchildren.
Pamela, you were one in a million. You always fought the good fight – and usually won it. You live on, not only in the memory of all who loved you, but in the changes you wrought, always for the better, in the destiny of so many other people. Yours was "A Wonderful Life" indeed.
JULIAN LEWIS MP