Dr Julian Lewis: It is my privilege to introduce this short debate on the preservation of HMS President and other historic warships.
When a country's naval history is as rich and as deep as ours, it is not easy to decide which historic vessels should be kept for future generations and which should be discarded. Having observed, since childhood, the scrapping of many famous warships, I have concluded that the few that survive generally do so more by good luck than by any settled policy. The establishment of the Heritage Lottery Fund, and more recently the LIBOR Fund, gave an opportunity to change all that, and we need to consider whether such change has really taken place.
Regrettably, the signs are not auspicious. HMS Whimbrel is, without doubt, the most famous fighting vessel of World War II still at risk and available for preservation. She was part of the most successful submarine-hunting formation in the Battle of the Atlantic – the 2nd Escort Group led by Captain F J "Johnnie" Walker – and was present at the signing of the Japanese surrender in Tokyo Bay on 2 September 1945. She survives to this day, purely by chance, in the possession of the Egyptian Navy, which is willing to sell her to the National Museum of the Royal Navy for £725,000. The museum has had help from the Government with other projects in the past, and this is much appreciated. Yet, as its Director General, Professor Dominic Tweddle, wrote to me recently, after a failed LIBOR bid:
"Whimbrel is the most important Second World War vessel still afloat ... It is odd that, as a nation, we are keen on saving buildings (good), but have a blind spot about the sea and ships."
By sheer coincidence, an exact counterpart to HMS Whimbrel, with her vital role in Germany's second deadly U-boat campaign, is a ship designed to deal with the first. HMS President is the last surviving submarine hunter from World War I. She is also one of only three major Great War vessels in the United Kingdom, the other two being the light cruiser HMS Caroline in Northern Ireland and the monitor HMS M33 in Portsmouth, though HM CMB 4 at Duxford – a coastal motor boat on which the Victoria Cross was won – should not be overlooked.
I am grateful to Mr Speaker for granting this debate; to the dozens of hon. Members, from five political parties, who supported early-day motion 685 to save the President; and to well over 11,000 members of the public who have signed the online petition so far.
Jim Fitzpatrick: The right hon. Gentleman is always an assiduous and welcome attendee at the national Merchant Navy memorial service at the national monument in Tower Hill in my constituency every first Sunday in September. May I assure him that he has the support of Labour Members for his campaign to preserve HMS President and other historic vessels?
Dr Lewis: I am extremely grateful to the hon. Gentleman who has a long record of public service – personally in the emergency services, and, indeed, his wife as well has ​a particular connection with the Royal Navy as I well know. I thank him for his remarks.
Karl Turner: I congratulate the right hon. Gentleman on securing this very important debate. It is very important that HMS President is restored not only as a legacy – it is a very important vessel – but for my constituency, as we probably stand to benefit from it. Fibrwrap in my constituency is likely to be doing the renovations. I congratulate him and thank him for bringing this forward.
Dr Lewis: I thank the hon. Gentleman for that support and congratulate him on his bid for a stage at which we have not yet arrived, but at which I hope we will arrive if we are successful in our campaign to save HMS President.
Colleagues in the upper House, such as Admiral Lord Boyce, have also spoken out strongly in support. Following unsuccessful bids to the Heritage Lottery Fund and the LIBOR fund, HMS President now faces a real and imminent prospect of being scrapped. Unless urgent funding is secured, and despite generously extended pro bono mooring arrangements at Chatham, she will probably "meet her breaker" early next year. This is because the HMS President Preservation Trust, which has been battling to preserve her, can now afford to do so only for a matter of weeks.
One need hardly stress the irony of a warship of this vintage and this significance suffering such a fate in the midst of centenary commemorations of the conflict in which she fought, and just one year short of the centenary of her own entry into service, under her original name of HMS Saxifrage, in 1918.
George Kerevan: HMS President is a rare example of Scottish engineering. Has the right hon. Gentleman thought to approach the Scottish Government for aid in preserving her?
Dr Lewis: I am sure that people listening to this debate will, if they have not already done so, immediately reach for their word-processors in order to take up that extremely helpful suggestion.
Launched in January 1918, HMS Saxifrage, as she was then called, was designed to protect the vital merchant shipping on which our country depended. Crewed by 93 men, she was a Flower-class anti-submarine Q-ship. These sloops were originally intended to be minesweepers, but with the growing threat from submarines they were transferred to convoy escort duties. What makes their tale, and that of HMS President in particular, so historically significant was that they were deliberately configured as bait for U-boats. They were fitted out to look like merchantmen in order to invite attack by submarines on the surface, sometimes when investigating why their first torpedo had failed to finish off a vessel which in reality was packed with hidden buoyancy aids and armed with hidden large-calibre guns.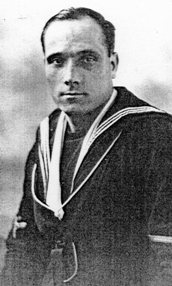 At the start of a U-boat attack, "panic parties" would frantically abandon ship while the gun crew stayed out of sight until the submarine came within range. Then, the Q-ship would run up the White Ensign, break out the concealed guns and open fire. It is worth noting the extreme bravery of those who served aboard these ships: they were sitting targets putting their lives on the line for their families, their friends and our ​country. As I have mentioned in this House once before, when the same hazardous technique was tried in World War II it met with disaster, and the Q-ships Cape Howe and Willamette Valley were sunk in June 1940 with considerable loss of life, including the courageous father of my friend Ray Brooks, Stoker Bert Brooks, who served in the Cape Howe's engine room.
The President is the last surviving example of this type of vessel, but her work did not end with the Armistice of November 1918. Four years later, she came in from her service on the high seas to find a permanent mooring on the Thames. In the heart of London, her role became that of a Royal Naval Reserve drill ship, and the Saxifrage was renamed HMS President. During the inter-war period she played a crucial role in training our country's naval personnel, but her combat days were renewed during the Blitz. She was fitted out with anti-aircraft guns and helped to defend some of London's most famous landmarks, including St Paul's Cathedral and, of course, the Houses of Parliament. Not only was she protecting London's skies, but she was fulfilling a more covert function. Her cabins and compartments were secret meeting places for the Special Operations Executive, which planned sabotage and subversion in occupied Europe, and she also served as a headquarters for the French Resistance.
At the end of World War II, HMS President remained on the Thames and renewed her role as a training vessel. Together with her sister-ship, HMS Chrysanthemum, also moored near Blackfriars Bridge, she was the home of the London Division of the Royal Naval Reserve, which was when I first encountered her, as an RNR seaman, in the late 1970s.
In 1988, her military role finally came to an end. She was taken on by a social enterprise company and became a successful venue for start-up firms and for corporate and charity events. She served as an iconic location for some leading companies, and continued to provide a valuable educational and cultural space for schoolchildren, sea cadets, veterans and members of the public.
That brings me to her current predicament. From the time she was taken into private ownership in 1988, she was financially self-sustaining. However, in February this year, due to the pending works on London's super-sewer, she had to leave her moorings on the Embankment. The site was about to become an outflow for the new sewer system and, as such, was no place for an important heritage vessel.
That caused her to be taken to Chatham Docks, very close to the area represented by my hon. Friend the Minister, who may, I trust, pay her a visit if she has not done so already. It is, unfortunately, during HMS President's time there that her condition has steadily deteriorated – that is no fault of the Minister's – and the move has meant that she can no longer generate the steady flow of income that previously paid for her upkeep. She is now showing her age: in some areas, the hull is just a few millimetres thick. There is no doubt that her situation is precarious and that restoration work cannot be postponed.
The HMS President Preservation Trust applied to the Treasury for just under £3 million of LIBOR money. About half of that was to fund the restoration of the ship herself, including the hull, the original deck gun, which will be reinstated if the ship survives, the navigation equipment and so on. The other half was to construct a ​new mooring on the north bank of the Thames, just to the east of London bridge. This mooring would restore HMS President to her rightful home on the Thames, where she had been for more than 90 years. It has been specifically designed to make her even more accessible to the public, ensuring that she can serve for generations to come.
Kirsten Oswald: In relation to the public and accessibility, would the right hon. Gentleman echo my sentiments about the frigate Unicorn? It is the oldest British-built warship still afloat, and one of only six ships built before 1850 that survive. It is of great interest to tourists to Dundee and to Scotland, and it is easily accessible to all who visit.
Dr Lewis: I am very glad to hear that the hon. Lady is taking an interest in that vessel, because we have this national register of historic ships, which are absolute historical gems, and we must do everything in our power to keep them in existence.
The planned restoration would secure HMS President's future for the next 100 years. It must have been challenging for the Chancellor to have to decide between hundreds of worthy causes bidding for LIBOR money. Sadly, although he distributed over £100 million in this round of funding, saving this unique vessel from World War I and HMS Whimbrel from World War II did not feature on the list of grants. In the case of the President, I understand that the principal reasons concerned the level of expert advice involved in compiling the bid, the level of oversight for the delivery of a £3 million capital investment, and a worry that the charity's modest size could undermine its ability to see the project through.
Yet, the point about expert advice was simply incorrect. The preservation trust actually commissioned, as part of the bid, the late Martyn Heighton of National Historic Ships UK, generally accepted as the top British expert in the historic ships field; Bill Williamson, a consultant naval architect and marine engineer with Houlder Ltd; and Rupert Keyzar of GW Surveying Ltd. A number of competitive engineering quotes were sought and obtained from companies of the calibre of Braemar, SPS and Beckett Rankine. It is surprising that these names did not carry sufficient weight with the LIBOR grants team.
Possibly the problem was that the trust had too much information to give. I gather that bids for LIBOR grants must use a template application form that is limited in length, and that the trust offered these experts' opinions as appendices. Frustratingly, though perhaps understandably, these offerings were declined. To be clear to the Minister, the trust does have the information that the grants team said in its assessment was lacking. The trust believes that it could have more than adequately provided the information, and I even have a copy here – a rather thick ring binder – if the Minister would like to see it.
On the governance concerns highlighted by the grants team, I fully accept that almost £3 million is a significant sum of public money that must be appropriately safeguarded. Oversight is essential, and that is why the trust secured the support of well-resourced and world-renowned heritage organisations, including National Historic Ships UK and the Imperial War Museum. The trust would be more than happy for these organisations ​to take on the supervision or even the management of the restoration process, so as to provide sufficient confidence in the application of public funds. I gather that the grants team themselves acknowledge that third-party supervision could be a sensible solution. Indeed, this would be the preferred course of action for the trust itself, but the funds must be found now, before it is too late to save the ship.
I do find it encouraging that it is not a Treasury Minister attending this debate, but the Minister responsible for heritage and World War I commemorations. Surely there is a solution that can be found within that remit. Accepting that the next round of LIBOR distributions will be too late, I trust the Minister will do all she can to work with me, the trust and supportive colleagues to tap into other sources of funding so that this unique historical artefact is saved from destruction.
The petition to the Government secured more than 10,000 signatures in a very short space of time in the run-up to the autumn statement and the LIBOR decision, so there is no denying the public appetite to see this ship saved. The petition contained signatures from every constituency in the UK – because HMS President is truly a national heritage site. She has a rich history of service to our country, both in military and in cultural terms, and the potential to pay her own way in the future once safely and securely berthed on the Thames, just as she did for so many years in the past. That is why I have called this urgent debate to ensure that we do our utmost to find a solution to protect her. We must not let 100 years of history be turned into scrap-metal and wiped out forever. It is time we did our duty, just as HMS President did hers.